The high-tech bridge constructed with Flax Fibre in Almere(NL) is an example of modern innovation in bridge construction. Rather than using conventional material such as wood or concrete and steel, the bio-based material provides an impetus to how alternative, biomass-based and renewable resource can be used in the construction industry. It provides a path towards solving the major challenges such as high CO2 emission and high energy consumption in the manufacturing of building material.
The project is part of "Smart Circular Bridge" in EU, which is the first of three buildings to be constructed for the project. It involves the collaboration of three cities, seven companies and five universities, led by Eindhoven University Of Technology. The data and knowledge complied from FlachsBrücke, shall help the researchers to improve the performance and durability of the two other bridges in this interdisciplinary consortium project. A year from now, the remaining bridges are set to open in Ulm(DE) and Bergen op Zoom(NL).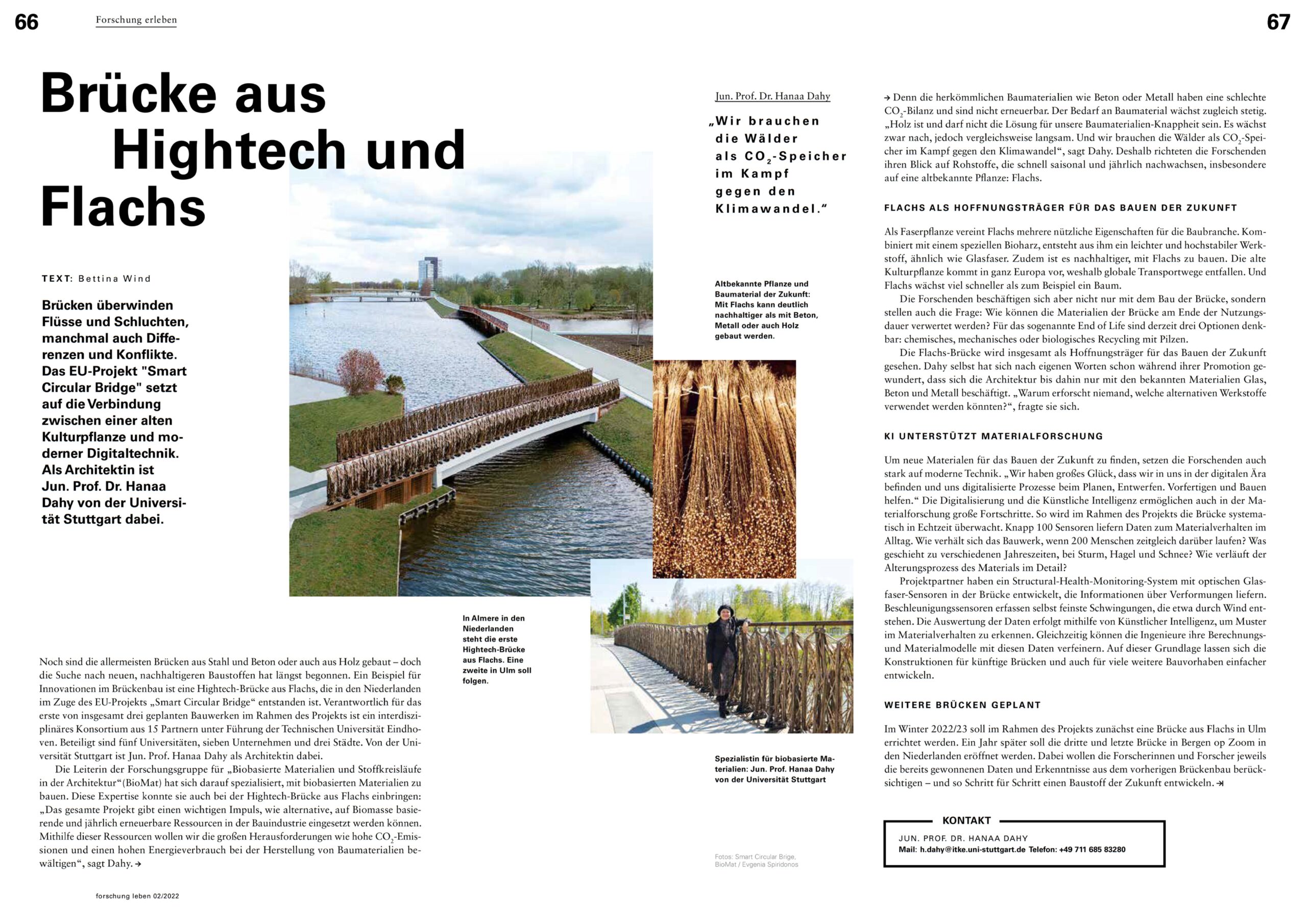 For more information about the publication, please click here.