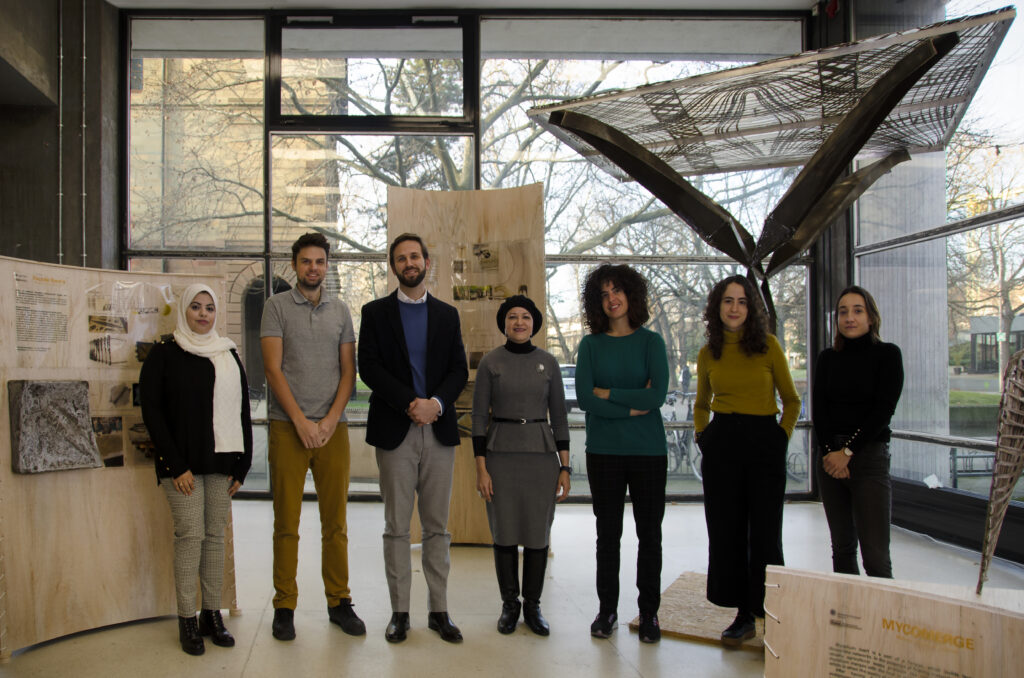 BioMat TGU (Transfer- und Gründerunternehmung)@TTI GmbH was founded by Prof. Dr.-Ing Hanaa Dahy in 2022, based on the concept of BioMat@Stuttgart (2016) at the University of Stuttgart and BioMat@Copenhagen (2022) at the Aalborg University.
Our goal at BioMat is to explore innovative solutions for future sustainable Architecture. The design philosophy of BioMat sees material properties as a design tool, merging the fields of Material Research, Architectural Design, and Digital Fabrication to create feasible sustainable applications for the built environment.
IMPACT CONSTRUCTION & ENVIRONMENT
The 'Materials as a Design Tool' philosophy is a direct reaction to the large environmental impact of commercial construction. The built environment, for instance, accounts for 35% of global energy use, with cement alone contributing to 8% of annual global carbon dioxide production. The strong links between climate change and the environmental impact of architecture mean an urgent necessity to rethink current building materials and methods. CIRCULARITY NOT LINEARITY
This necessary paradigm shift in how buildings are designed and built means applying a more circular and integrated design methodology. This means a project's global geometry should not be chosen for mere aesthetics, instead rather as a result of the properties of the alternative local materials employed combined with early structural simulations (such as form-finding and topology optimisation).
INNOVATION MULTIDISCIPLINARITY FOR INNOVATION
BioMat collaborates with Academic and Industry Partners in state-of-the-art research, drawing inspiration from other industries, such as aerospace and automotive, to foster innovation in the Building Construction Industry. This multidisciplinary background provides students, researchers, and Industry Partners the chance to actively engage with emergent technologies and large-scale digital fabrication.
BOTTOM-UP APPROACH
Biomat's projects apply a bottom-up approach to research, leveraging material properties to design material efficient, structurally optimised, and differentiated building components and systems.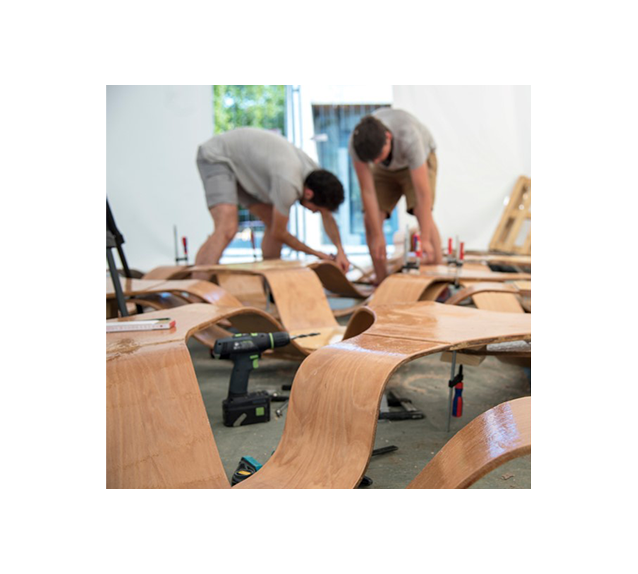 LEARNING BY DOING
Do It Yourself (DIY) or 'Learning by Doing' is set as teaching, practice and research main strategy to apply new innovative ideas direct into experimental practical approach. This turns solid scientific hypothesis into rapid 1:1 samples and products to have a better understanding and a direct proof-of-concept scenario that serves both educational and industrial purposes. This is how our studios and projects are mainly run and practiced. Industrial partners and hand-on up-to-date technologies are hereby integrated.
EXPERTISE